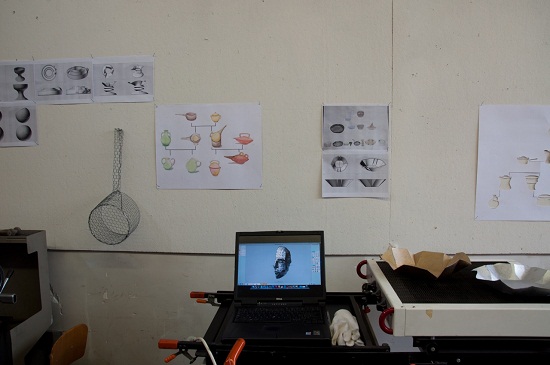 The creative classroom: a place where traditional and new artforms meet
Back in February we received a visit from some students of the Sint Lukas Art School in Antwerp as part of their creative design week. The students formed part of first and second bachelor year jewelry design courses and got introduced to the possibilities of 3D printing. They were then given an external 3-day workshop by guest-teacher Fabien Franzen to teach and guide them with Moi 3D: an easy to use CAD design package. With their new-found knowledge the students could now start transforming their traditional works of art into 3D designs that would eventually be 3D printed at i.materialise.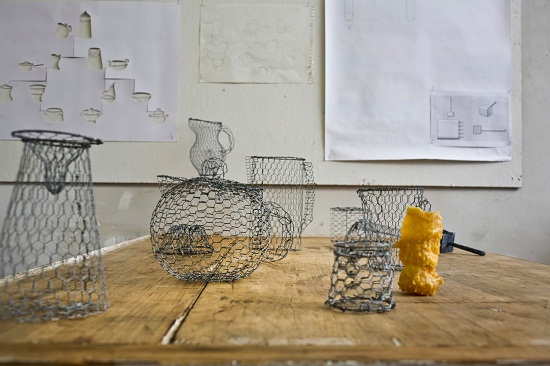 The traditional works of art…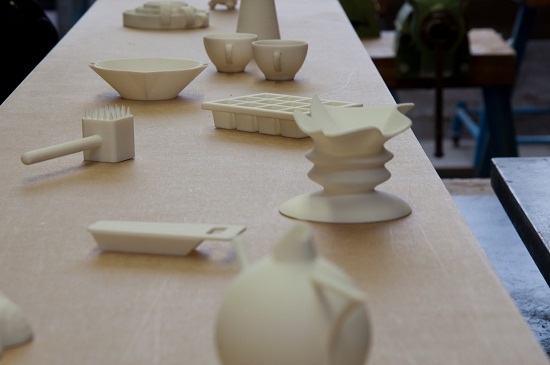 …transformed into 3D printed polyamide designs
Their objective was to evolve their traditional designs from a previous assignment into a 3D printed version of it. The end result was a collection of miniature kitchen and table appliances that was brought forth as a unified collection.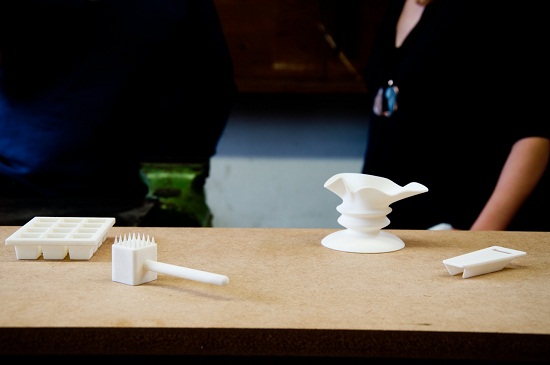 An up and close view of some of the works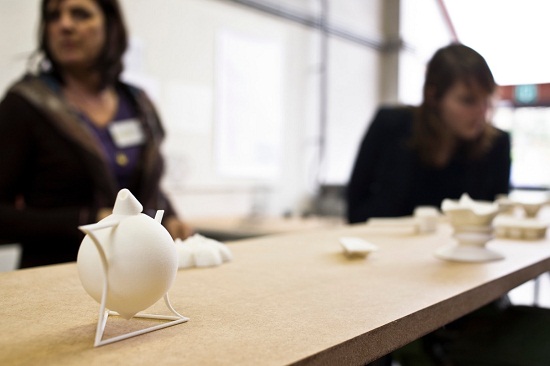 A wonderfully artistic teapot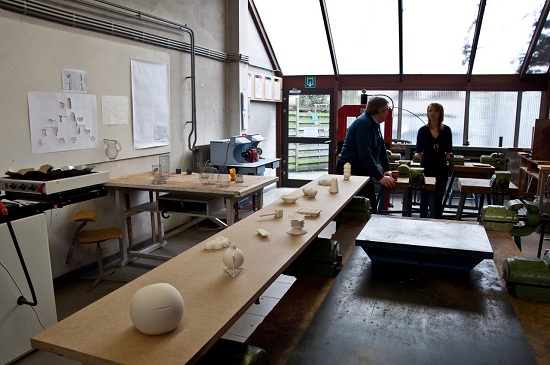 The 3D printed collection as a whole at the creative workspace
All the above pictures were taken by photographers Bart Vermaercke and Roger Laute.
As for those of you who like to work with polyamide, don't hesitate to take a look at what other polyamide prints our designers have come up with right here. Who knows… maybe your design might find a place amongst them next?
Comments