Although not an awful lot happened this week in 3D printing, we did wanted to share a few things with you. There's an acquisition, an exhibition, an amazing documentary, and General Fabb considers the 10 major barriers to 3D printing in your home. Do let us know in the comments if we missed something major. So, enjoy and have a wonderful weekend.
3D Systems adds Advanced Design Concepts to its ever growing network
I have no idea why but last week, we missed the first acquisition of the year: 3D Systems taking over Advanced Design Concepts, ADC, a leader in full service engineering design services, and an authorized re-seller.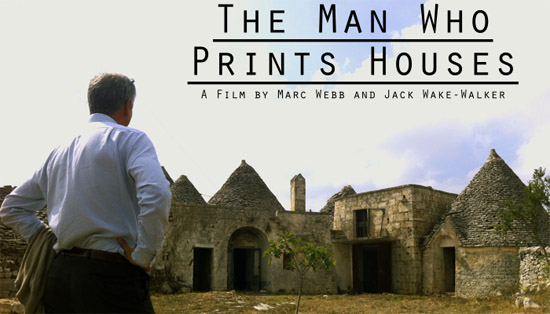 The Man Who Prints Houses
The Man Who Prints Houses is a documentary about Enrico Dini, an Italian robotics expert who build the world's largest 3D printer. The D-Shape, as the 3D printer is called, is capable of outputting houses. Enrico's dream is, to one day see houses of any shape and size printed robotically in solid stone.
The 10 Barriers to 3D Printing In Your Home
As Slashgear predicts 3D printing will "explode at a rate incomparable to its 2D predecessor", General Fabb considered some of the major barriers to mass adoption of personal 3D printing.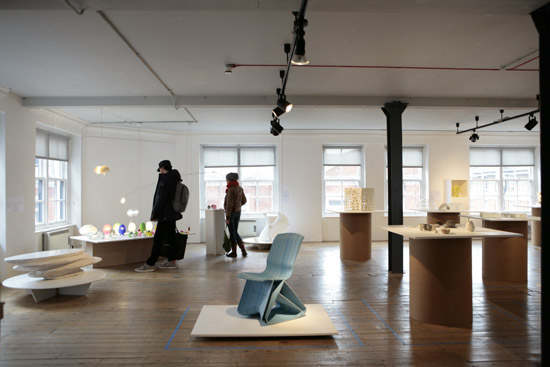 © Shira Klasmer
Send to Print – Print to Send
If you currently happen to be in London, and like to have an impression of uses of 3D printing in the design industry today, drop by The Aram Gallery. The exhibition intends to offer visitors an idea of what 3D printing is, and how it is being contemporaneously used. From 13th Jan – 25th Feb 2012.
Excerpt from: The Week in 3D Printing – Feb 11th to Feb 17th
Comments